Faculty professors
PhD students
Visiting researchers
Postdoc researchers
Visitors
Former members
Jose A. del Peral-Rosado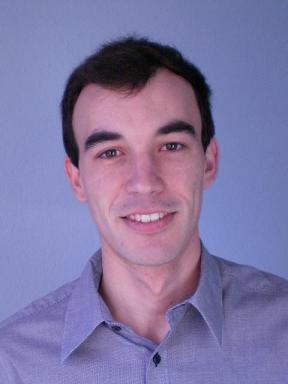 Former member
email:

joseantonio.delperal at uab.cat

phone:

+34 93 586 80 19

fax:

+34 93 581 40 31

office:

QC-3101A
Dpt. Telecommunications and Systems Engineering
UAB – School of Engineering
Universitat Autònoma de Barcelona
Bellaterra 08193 - Barcelona (Spain)
Bio
José A. Del Peral-Rosado was born in Sabadell, Spain, in 1986. He received the M.Sc. in Electrical Engineering in 2009 and the Master Degree in Design of Telecommunication Systems in 2010 both from Universitat Autònoma de Barcelona (UAB). In 2009, he was a visiting scholar at the University of Sheffield, UK, involved in topics of optical communications. From October 2009 to September 2010, he worked in the framework of an educational collaboration program between GMV Aerospace and Defence and the Master Degree in Design of Telecommunication Systems at UAB, where his research was based on robust and high-sensitivity tracking in GNSS receivers. From October 2010 to May 2014, he was a PhD student at the SPCOMNAV group, and he was funded by the ESA Prestige program from October 2010 to October 2013.
On May 13, 2014, he completed his PhD entitled "Evaluaton of the LTE positioning capabilities in realistic navigation channels" at the SPCOMNAV group. From May 2014 to November 2019 he worked at the group as a posdoctoral researcher.
Research interests
His research interests are in signal processing with applications to communications and navigation, synchronization techniques and GNSS receivers.
Additional Information
Ph.D dissertation: "Evaluation of the LTE positioning capabilities in realistic navigation channels". Advisors: Prof. Gonzalo Seco-Granados, Prof. José A. López-Salcedo, Dr. Francesca Zanier. [
Manuscript
] [
Slides
]
Recent publications